Take the Slavers' Keep
is a
City Quest
that is part of the
Service to the Crown
storyline.
---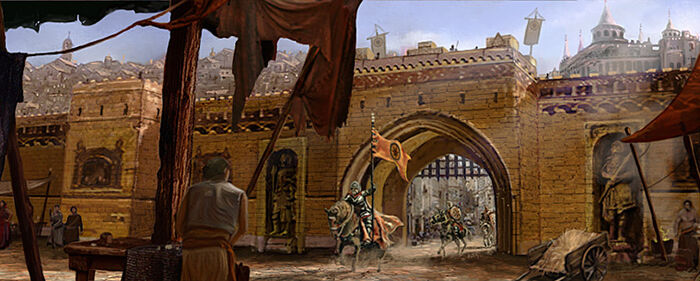 Story
Take the Slavers' Keep
"[Your Name]. The rumors of slave trade in Westeros are true. End their foul business, and King Robert will reward you handsomely."
Characters
Rewards

+200
Options
Sworn Sword Actions
None
Results
The Hand nods. "Victory against the slavers will take both cunning and strength. Be sure you are prepared before you strike."
Ad blocker interference detected!
Wikia is a free-to-use site that makes money from advertising. We have a modified experience for viewers using ad blockers

Wikia is not accessible if you've made further modifications. Remove the custom ad blocker rule(s) and the page will load as expected.