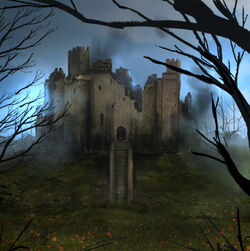 Summerhall is a ruined castle in the Stormlands. Formerly a lightly fortified castle used by the Targaryens as a summer castle and royal residence, it was destroyed in a great fire.
Adventures in SummerhallEdit

Preserve the Castle Ruins


Cool the Burning Embers

Gather Fast-Flying Ravens (Day)


Promote Baratheon Fealty
Quests in SummerhallEdit
The Prize of Summerhall
LandmarksEdit
Ad blocker interference detected!
Wikia is a free-to-use site that makes money from advertising. We have a modified experience for viewers using ad blockers

Wikia is not accessible if you've made further modifications. Remove the custom ad blocker rule(s) and the page will load as expected.