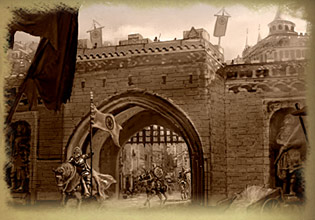 Secrets and Swords
You are poised to deal a truly devastating blow against the Silent Lady, but she is not your only enemy. Make difficult decisions on where to focus your attention, and be prepared to deal with the consequences.
Goals
Rewards
All Quests
Required Quests
These quests must be completed to progress to the next Chapter.
Other Quests
These quests are not required to complete the Chapter's goals, but may be available to do.


Cersei Lannister may have had it right all along.
Ad blocker interference detected!
Wikia is a free-to-use site that makes money from advertising. We have a modified experience for viewers using ad blockers

Wikia is not accessible if you've made further modifications. Remove the custom ad blocker rule(s) and the page will load as expected.