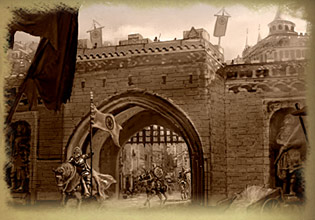 Second Sons
Every man has his reasons. Unravel the mysteries of eastern sellswords and priestesses alike, and attend a raucous celebration in King's Landing.
Goals
Bonus Goals
Give 2,500 favors
Have 60 friends in the game
Defend your holdings against 350 enemy nobles
Rewards

Bonus
Decision Coins
All Quests
Required Quests
These quests must be completed to progress to the next Chapter.

Eat of a man's bread and salt, and you will live to see the dawn... or so they say.
Ad blocker interference detected!
Wikia is a free-to-use site that makes money from advertising. We have a modified experience for viewers using ad blockers

Wikia is not accessible if you've made further modifications. Remove the custom ad blocker rule(s) and the page will load as expected.