Royal Allegiance
is a
Sworn Sword Quest
that is part of the
A New Day, A New King
storyline.
---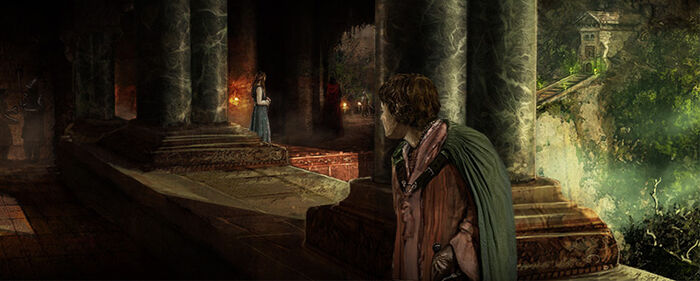 Story
Royal Allegiance
"My [lord/lady], one your guards is spreading word that you support Renly Baratheon's claim to the throne. He attracts dangerous attention to your hold."
Characters
Options
All Alignment Quests
Whichever option you select, the following Sworn Sword Quest will activate:
Actions
Success




[Your Sworn Sword] successfully silenced the guard Bradamar. He will never again spread lies claiming you support anyone, king or otherwise.


[Your Sworn Sword] silenced Bradamar. After being paid, Bradamar confessed that a woman disguised as a Septa bribed him to spread rumors that you support Renly.
Failure
Bradamar was crafty, and [Your Sworn Sword] was unable to capture and silence him. Perhaps a different sword would see success? (+1 Wound; Must Retry)
Ad blocker interference detected!
Wikia is a free-to-use site that makes money from advertising. We have a modified experience for viewers using ad blockers

Wikia is not accessible if you've made further modifications. Remove the custom ad blocker rule(s) and the page will load as expected.