Were you looking for the glossary entry?

Robert's Rebellion (Vol BT)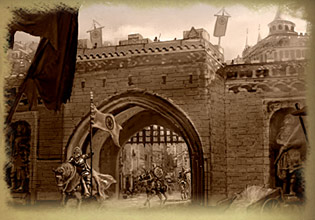 Robert's Rebellion (Vol BT)
Trapped in a vision of the past, you fight alongside your fealty in Robert's Rebellion, overthrowing or defending the Targaryen dynasty! Meanwhile, your advisors must run your holdings without you.
Goals
Rewards
All Quests
Required Quests
These quests must be completed to progress to the next Chapter.

Will a helpful stranger prove to be your own blood, born of a long-ago mistake?
Ad blocker interference detected!
Wikia is a free-to-use site that makes money from advertising. We have a modified experience for viewers using ad blockers

Wikia is not accessible if you've made further modifications. Remove the custom ad blocker rule(s) and the page will load as expected.