Regret of the Godswood
is a
Sworn Sword Quest
that is part of the
A Crone in the Grove
storyline.
---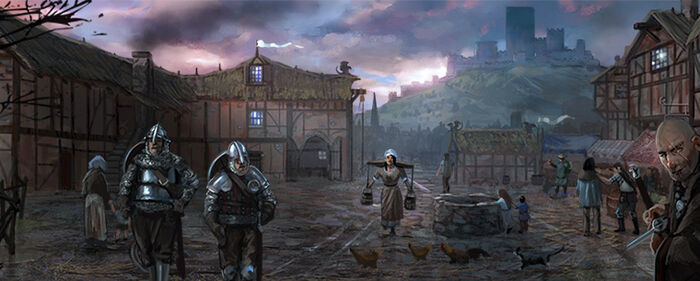 Story
Regret of the Godswood
The old woman nearly weeps from relief. "Finally, someone who believes an old woman! I'm not mad, [m'lady/m'lord]. The families will come to blood."
Characters
Options
All Alignment Quests
Whichever option you select, the following Sworn Sword Quest will activate:
Actions
Success

Though they resent the presence of armed men, both families understand your message, and find peace amongst themselves.


With some clever planning, the root of the problem between families is discovered. A personal visit ensures the peace.


A simmering dislike of one another brews in both families, despite their children's happiness. A personal visit ensures the peace.

The father of the bride is easy to set up, in his anger over the slighting of the Seven. He chooses prudence, thankfully.
Failure

All the coin in the world does not prepare you for the father of the bride attacking the new husband, killing him. He is captured. [1 Wound - not required to retry]
Ad blocker interference detected!
Wikia is a free-to-use site that makes money from advertising. We have a modified experience for viewers using ad blockers

Wikia is not accessible if you've made further modifications. Remove the custom ad blocker rule(s) and the page will load as expected.