Red Above
is a
City Quest
that is part of the
Into Fire
storyline.
---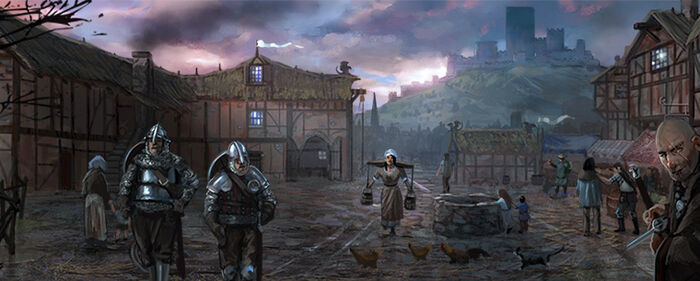 Story
Red Above
"Have y'seen this new comet, my [lady/lord]? It burns red to every eye. Everyone speaks of it, but there are as many stories as tongues. What can it mean?"
Characters
Rewards

+100-250
Options
Sworn Sword Actions
None
Results

Maester Lucas nods primly. "The comet might illuminate the return of Targaryen power if it won't bring that return about. Such things are left to people."

Alvyn says, "As you s-say, my [lady/lord]. It bodes well for Princess Daenerys."

Groat makes a sour face. "Not lies, my [lady/lord], not without a truth to compare with. Merely... stories, simple and told well so as better to spread."
Ad blocker interference detected!
Wikia is a free-to-use site that makes money from advertising. We have a modified experience for viewers using ad blockers

Wikia is not accessible if you've made further modifications. Remove the custom ad blocker rule(s) and the page will load as expected.