R'hllor's Judgment
is a
Boss Challenge
that is part of the
Brotherhood and the Hound
storyline.
---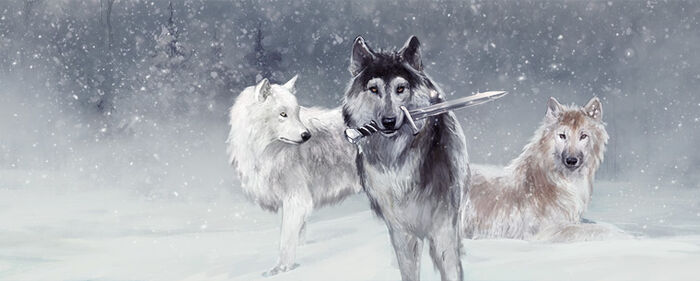 The brown wolf called Beric Dondarrion and the Hound circle each other. The other wolves howl, and Gammer joins their song.
Rewards
Initiation
Prize
Coin
200 - 300
Participation
Prize
Coin
100 - 200
Ranking
| | |
| --- | --- |
| 1st Place | |
| 2nd Place | |
| 3rd Place | |
Characters
Challenge
Part 1: The Fire
The brown wolf takes a sword in his mouth and lights it aflame. The Hound's eyes widen, but he stands his ground.
The wolves are in a frenzy now, circling the pair as they duel.
Part 2: The Sword
Sparks fly as the brown wolf's flaming sword clashes with the Hound's. "What god would let him live?" Arya mutters.
The other brown wolves have begun to pray now. Gammer can hear their low whines...
Part 3: The Hound
Despite Gammer's efforts, the Hound seems to be winning the duel. The wolf with the sword whines desperately.
The brown wolf's fur is slick with sweat. He leaps once more at the Hound. Will this be the end?
Result

Required Points: 34,650
Ad blocker interference detected!
Wikia is a free-to-use site that makes money from advertising. We have a modified experience for viewers using ad blockers

Wikia is not accessible if you've made further modifications. Remove the custom ad blocker rule(s) and the page will load as expected.