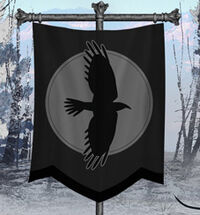 Qhorin Halfhand

Qhorin is a living legend in the Watch. He is considered to be one of the best rangers within the Watch. He is called Halfhand because he lost all the fingers on his right hand except his thumb and forefinger to a wildling axe. Because of this, he was forced to train himself how to fight left-handed and became just as proficient with his left hand as he had been with his right. He was once a good friend to Mance Rayder before Mance deserted the watch.
Featured In
Ad blocker interference detected!
Wikia is a free-to-use site that makes money from advertising. We have a modified experience for viewers using ad blockers

Wikia is not accessible if you've made further modifications. Remove the custom ad blocker rule(s) and the page will load as expected.