Price of Passage
is a
City Quest
that is part of the
Crossing the Trident
storyline.
---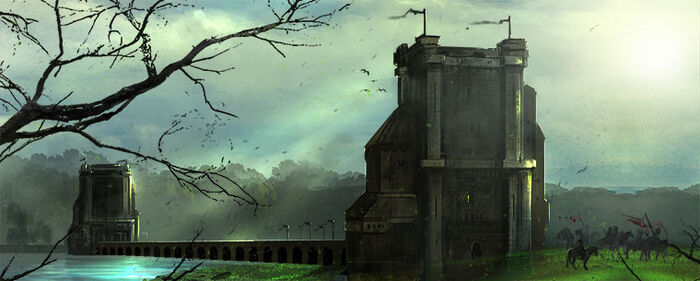 Story
Price of Passage
Greatjon regales Kirth. "We can finally cross the river, boys. To buy our passage, Robb Stark only had to promise to marry one of the Frey girls."
Characters
Rewards

+100-250
Options
Sworn Sword Actions
None
Results

"May Robb's sacrifice help win our war and restore honor to House Stark," Kirth proclaims. "I'll drink to that!" Greatjon proclaims.

Kirth grins. "I'd wed Lord Grey's ugliest daughters so long as their power rubbed off on me." Greatjon claps him on the back. "You'd be so lucky, minstrel."


Greatjon laughs. "There won't be enough whores in Westeros to wipe Robb's mind free of his Frey wife."