Outsmarting the Imp
is a
Boss Challenge
that is part of the
Justice, Richly Deserved
storyline.
---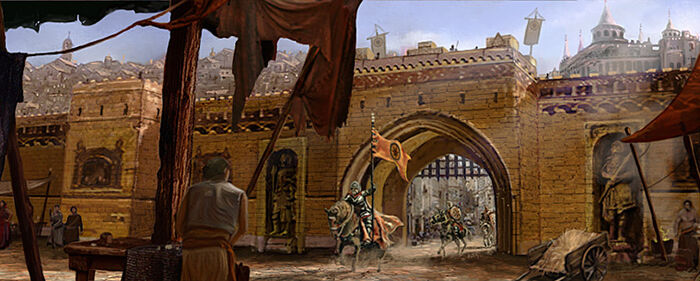 Queen Cersei looks down on Tyrion, walking through the gardens. "Watch him today," she tells Ser Hugo. "And his friends."
Rewards
Initiation
Prize
Coin
200 - 300
Participation
Prize
Coin
100 - 200
Ranking
| | |
| --- | --- |
| 1st Place | |
| 2nd Place | |
| 3rd Place | |
Challenge
Part 1: The Sellsword
"Start with that bodyguard of his," Queen Cersei says before leaving. "I don't like him."
Ser Hugo can get nothing from the sellsword Bronn. Who will he look to next?
Part 2: The Whore
Tyrion Lannister keeps few companions, but the closest is Shae. Ser Hugo decides to learn what he can from her.
Shae is even less helpful than Bronn. Tyrion's friends are no help...
Part 3: The Imp
Ser Hugo decides he must follow Tyrion himself. But the Imp is known for his wits. Can Ser Hugo outsmart him?
Tyrion insists he has no plans to strike against Joffrey. Can he be believed?
Result

Required Points: 36,000
Ad blocker interference detected!
Wikia is a free-to-use site that makes money from advertising. We have a modified experience for viewers using ad blockers

Wikia is not accessible if you've made further modifications. Remove the custom ad blocker rule(s) and the page will load as expected.