Out of the Fire
is a
Boss Challenge
that is part of the
Traitor Revealed
storyline.
---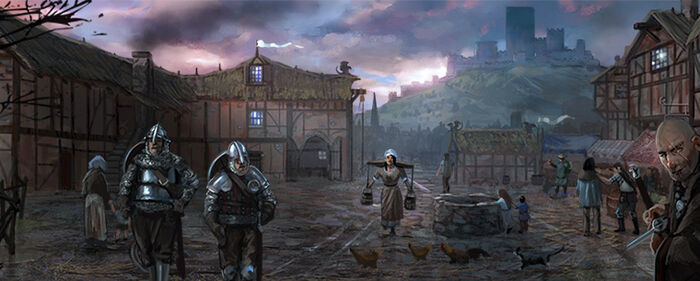 Your sworn sword and Silvercheek takes the knife back to the smithy. He calls his brothers round. "Listen close, boys..."
Characters
Rewards
Initiation
Prize
Coin
200 - 300
Participation
Prize
Coin
100 - 200
Ranking
| | |
| --- | --- |
| 1st Place | |
| 2nd Place | |
| 3rd Place | |
Challenge
Part 1: Records
Silvercheek goes first to his missing mother's records. He looks up at [Your Sworn Sword], embarrassed. "I can't read."
It will take [Your Sworn Sword] some time to go through Munda's records. But there is more Silvercheek can do...
Part 2: Reforging
Silvercheek examines the Silent Lady's knife. "Mum could have made this. It's very fine work..."
Silvercheek is convinced the knife was made in his mother's smithy. But who commissioned it?
Part 3: Rumors
Silvercheek leaves [Your Sworn Sword] to the records. "I'll ask among the people. Perhaps Mum spoke to them of it."
Munda was proud of her work on the knife, though the owner had sworn her to secrecy...
Result
It has been a hot, long week. But Silvercheek finally looks up at [your Sworn Sword]. "We must speak to [Your Character] at once..."

Required Points: 55,800
Ad blocker interference detected!
Wikia is a free-to-use site that makes money from advertising. We have a modified experience for viewers using ad blockers

Wikia is not accessible if you've made further modifications. Remove the custom ad blocker rule(s) and the page will load as expected.