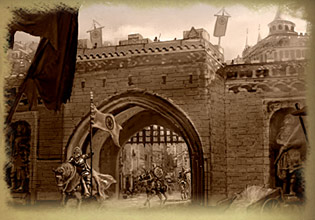 Open Rebellion
Still a captive, you learn Nyall is a bastard of your liege lord's blood, and is determined to claim his father's lands. Meanwhile, your advisors deal with the mad rebellion of a fellow bannerman.
 Goals
 Rewards
 All Quests
Required Quests
These quests must be completed to progress to the next Chapter.

What hidden enemies threaten, in Volantis and at home?