Only Boys
is a
City Quest
that is part of the
River Runs Red
storyline.
---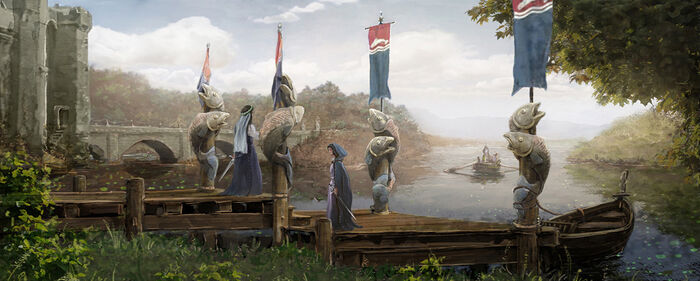 Story
Only Boys
Kirth slips down into Riverrun's dungeons to visit the two Lannister boys. One is crying silently. The other speaks. "Please, help us..."
Characters
Rewards

+100-250
Options
Sworn Sword Actions
None
Results

Kirth leans in close. "I'm a lion, like you boys. I'll see you freed and returned to your families." The boys grin in relief.

Add final text for 2nd alignment

Kirth frowns. "Well, I am important. Too important to let the Starks know who I truly serve. I'm sorry." The boys look miserable.
Ad blocker interference detected!
Wikia is a free-to-use site that makes money from advertising. We have a modified experience for viewers using ad blockers

Wikia is not accessible if you've made further modifications. Remove the custom ad blocker rule(s) and the page will load as expected.