On the Summer Air
is a
City Quest
that is part of the
A Party at Harrenhal
storyline.
---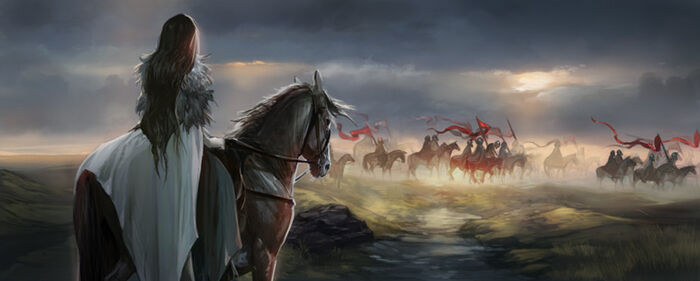 Story
On the Summer Air
Rona seems relieved. "The Boltons did not pursue Jaime Lannister and Brienne of Tarth. They are making their way to King's Landing together again."
Characters
Rewards

+100-250
Options
Sworn Sword Actions
None
Results

Gammer nods vigorously. "Aye, m'[lady/lord]. One act of kindness can't erase a life of cruelty. Someday we'll get our chance."


Rona nods, offering you a faint smile. "I am certain he is proud, my [lord/lady]. His daughter is a knight who faced a bear and a lion, and won."


Maester Lucas nods. "I will try, my [lord/lady]. But with the King's army marching to the Twins, it is difficult for ravens to find them."
Ad blocker interference detected!
Wikia is a free-to-use site that makes money from advertising. We have a modified experience for viewers using ad blockers

Wikia is not accessible if you've made further modifications. Remove the custom ad blocker rule(s) and the page will load as expected.