North by Northwest
is a
City Quest
that is part of the
Fork in the River
storyline.
---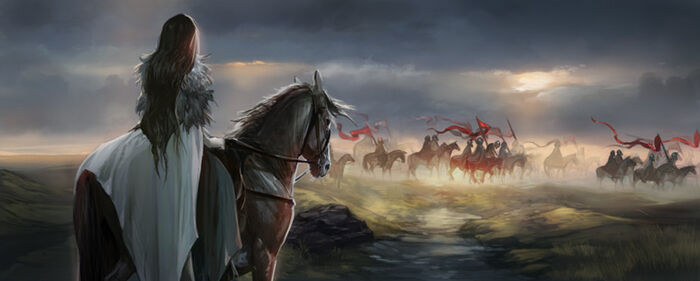 Story
North by Northwest
Jayne looks out at Riverrun from her horse. "Lord Baelish will expect me to return to the Eyrie," she says to herself. The Stark army lies North.
Characters
Rewards

+100-250
Options
Sworn Sword Actions
None
Results

"My [lord/lady] needs to know of developments in Westeros," Jayne murmurs. "Riverrun belongs to the Lannisters now. What more could happen?" But still she sits...


"The [Your Fealty]s surely have an interest in the outcome of Lady Sansa's fight to take back Winterfell," Jayne murmurs. But still she sits...

"Lord Baelish cannot be trusted. I cannot serve him anymore, not for [Your Character] or anyone," Jayne admits. But still she sits...
Ad blocker interference detected!
Wikia is a free-to-use site that makes money from advertising. We have a modified experience for viewers using ad blockers

Wikia is not accessible if you've made further modifications. Remove the custom ad blocker rule(s) and the page will load as expected.