No Mercy
is a
Sworn Sword Quest
that is part of the
Fire in the Blood
storyline.
---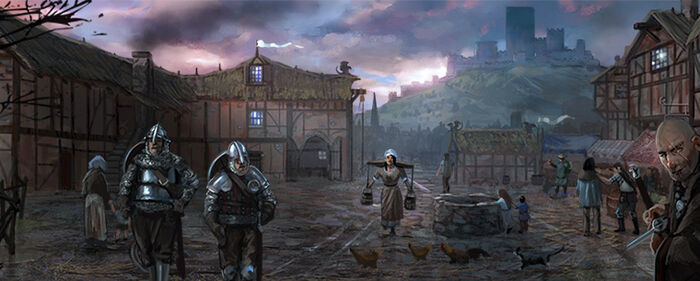 Story
No Mercy
"Three invalids in care at the Sept have died, smothered with a cushion. I think someone draws inspiration from the actions of Princess Daenerys."
Options
All Alignment Quests
Whichever option you select, the following Sworn Sword Quest will activate:



Actions
Success
Ser Hugo kneels. "We found him, my [lady/lord]. He fought like- no, was a madman, in truth. We had to kill him to capture him, but at least he'll murder no more."
Failure
Ser Hugo says, "We found the killer- but he was already dead. He'd hanged himself. To escape your justice, or to escape his own guilt... we'll never know." (Not necessary to repeat; +2 Wounds)
Ad blocker interference detected!
Wikia is a free-to-use site that makes money from advertising. We have a modified experience for viewers using ad blockers

Wikia is not accessible if you've made further modifications. Remove the custom ad blocker rule(s) and the page will load as expected.