No Hesitation
is a
City Quest
that is part of the
Fire in the Blood
storyline.
---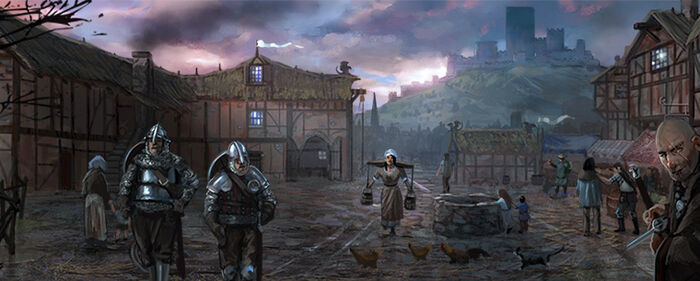 Story
No Hesitation
"Daenerys has shown boldness worthy of a monarch. Wait, and I think you will see her rise. We might aid her, but perhaps she does not need our help."
Characters
Rewards

+100-250
Options
Sworn Sword Actions
None
Results
Groat nods. "The only worry is that we do not out-clever ourselves. Make the signs too subtle and the proof, later, can be positively invisible."

Alvyn's hand shakes as he lifts his cup. "I may not be there to see what is to come, my [lord/lady], but I expect I'll be remembered by a few." Rona nods to him.


Gammer Wilde cackles at you. "Mayhaps ye've been dreaming of the girl as well, [m'lady/m'lord]! What have ye seen?"
Ad blocker interference detected!
Wikia is a free-to-use site that makes money from advertising. We have a modified experience for viewers using ad blockers

Wikia is not accessible if you've made further modifications. Remove the custom ad blocker rule(s) and the page will load as expected.