Mercy for a Bastard
is a
Boss Challenge
that is part of the
Untainted Fire
storyline.
---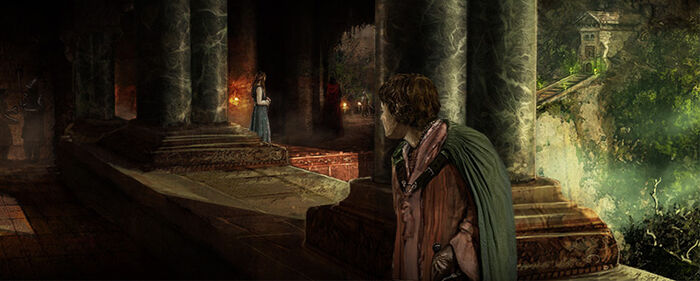 While Davos hurries to King Stannis, Alvyn seeks out Gendry's room. But he finds the door already locked. What now?
Rewards
Initiation
Prize
Coin
200 - 300
Participation
Prize
Coin
100 - 200
Ranking
| | |
| --- | --- |
| 1st Place | |
| 2nd Place | |
| 3rd Place | |
Challenge
Part 1: Gaining Entry
Melisandre has locked and barred the door to Gendry's room, and both are ignoring Alvyn's knocks. How to get inside?
Try as he might, Alvyn cannot get inside Gendry's room. What now?
Part 2: Seeing Through Stone
If Alvyn cannot get inside Gendry's room, perhaps he can at least see what's going behind the closed door...
Alvyn is unable to see inside Gendry's room. But he does begin to hear strange noises...
Part 3: A Comforting Word
The noises Alvyn hears from Gendry's room are at first pleasurable. Then he hears a young man screaming for help.
| | | |
| --- | --- | --- |
| Aid | Spy | Barter |
| Call Out to Gendry | Slip Note Under Door | Pay Maids to Help |
Alvyn feels helpless. Will Davos bring help in time to save Gendry?
Result
King Stannis himself enters the hallway with Davos at his side. Alvyn holds his breath, hoping the King will see reason...

Required Points: 53,700
Ad blocker interference detected!
Wikia is a free-to-use site that makes money from advertising. We have a modified experience for viewers using ad blockers

Wikia is not accessible if you've made further modifications. Remove the custom ad blocker rule(s) and the page will load as expected.