Lord Roxton, Considered
is a
City Quest
that is part of the
Fate, Sealed - Roxton
storyline.
---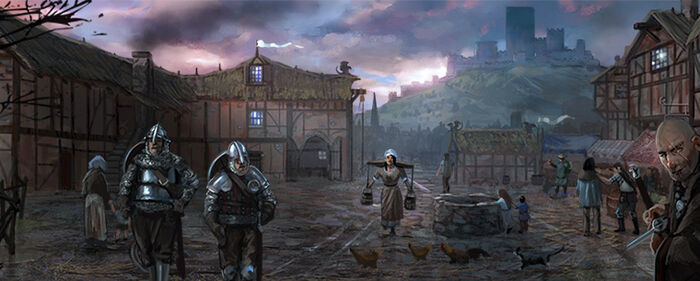 Story
Lord Roxton, Considered
After Ser Hugo escorts Lord Roxton out, he returns with Lady Buckwell. "I had to visit!" She smiles brightly. "I hear things are quite lively!"
Characters
Rewards

+100-250
Options
Sworn Sword Actions
None
Results
Lady Buckwell glances at those of your house, assembled. "The truth is... sometimes difficult. But if you want it, still worth having."


"Have done with him, my [lady/lord]." Hugo is emphatic. "He's done too much harm already."


Rona nods. "Roxton isn't to be trusted, but what he knows is critical to this family. You must find out if it's true that Harlton killed your spouse."
Ad blocker interference detected!
Wikia is a free-to-use site that makes money from advertising. We have a modified experience for viewers using ad blockers

Wikia is not accessible if you've made further modifications. Remove the custom ad blocker rule(s) and the page will load as expected.