Lord Roxton's War
is a
Boss Challenge
that is part of the
Against Lord Roxton
storyline.
---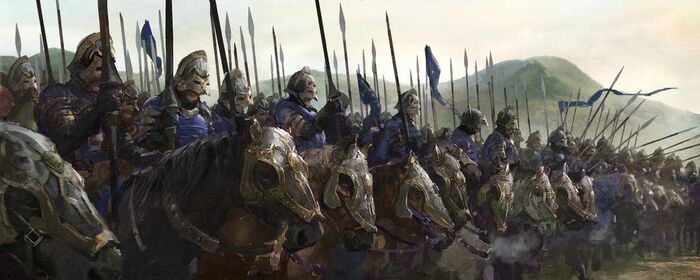 Banners snap and dance on the battlefield as your troops shift, ready to attack. "For House [Your House]!" Ser Hugo roars.
Characters
Rewards
Initiation
Prize
Coin
200 - 300
Participation
Prize
Coin
100 - 200
Ranking
| | |
| --- | --- |
| 1st Place | |
| 2nd Place | |
| 3rd Place | |
Challenge
Part 1: Gain Ground
"It's not enough to hold him here," Ser Hugo yells out. "We need ground for a better margin for defense! Give all you have!"
Your troops successfully defend against Roxton's, gaining a comfortable margin. A roar of victory goes up.
Part 2: Invade
"By the command of your [lord/lady]," Ser Hugo bellows, "Attack with all force to take Lord Roxton's army."
Your troops are suddenly flanked and routed! Ser Hugo roars out, "Fall back! Fall back to our border, while you can!"
Part 3: Fortify the Border
"Hold the line here," Ser Hugo roars. "Fortify and keep him off our lands at all costs! We will not surrender!"
The thin defense holds, and Roxton's troop are halted. "It's only a matter of time, [Your Name]," he taunts.
Result
"We'll be all right here for now," Ser Hugo says, surveying the fortifications and barricades. "We'll hold him off for a time."

Required Points: 900 
Ad blocker interference detected!
Wikia is a free-to-use site that makes money from advertising. We have a modified experience for viewers using ad blockers

Wikia is not accessible if you've made further modifications. Remove the custom ad blocker rule(s) and the page will load as expected.