Lions Lost
is a
City Quest
that is part of the
River Runs Red
storyline.
---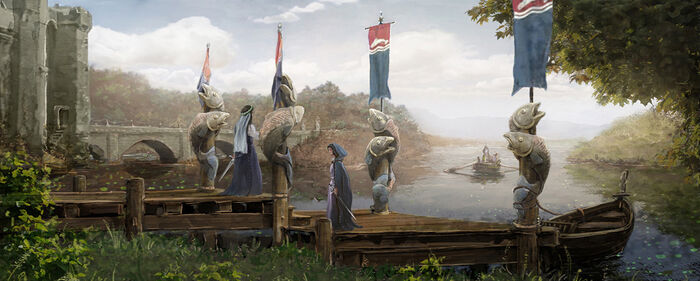 Story
Lions Lost
"Minstrel," Kirth looks up from the Lannister boys' bodies to see Robb Stark's wife standing next to him. "Did you know them?" she asks.
Characters
Rewards

+100-250
Options
Sworn Sword Actions
None
Results
Kirth wipes a tear from his eye. "As much as any man knows his countrymen." Talisa nods, touching his shoulder. "The King and I are so sorry for your loss."


Kirth frowns. "I don't have to know them to mourn them. To kill children..." He shakes his head and storms off, leaving Talisa behind.

Add final text for 3rd alignment
Ad blocker interference detected!
Wikia is a free-to-use site that makes money from advertising. We have a modified experience for viewers using ad blockers

Wikia is not accessible if you've made further modifications. Remove the custom ad blocker rule(s) and the page will load as expected.