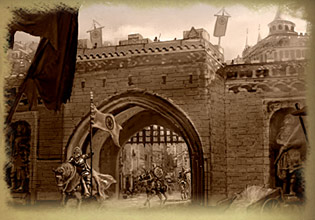 Kissed by Fire
Some men are bound by honor, others by faith, still more by blood. Will the ties that bind lead your house to astonishing miracles, or devastating missteps?
Goals
Bonus Goals
Give 2,000 favors
Have 50 friends in the game
Win 800 Adventures
Rewards

Bonus
Honeycakes
All Quests
Required Quests
These quests must be completed to progress to the next Chapter.

The smallest things can have great power. Where will you find yours?
Ad blocker interference detected!
Wikia is a free-to-use site that makes money from advertising. We have a modified experience for viewers using ad blockers

Wikia is not accessible if you've made further modifications. Remove the custom ad blocker rule(s) and the page will load as expected.