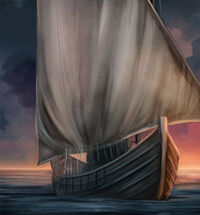 Kindly Man


The Kindly Man is a priest in the House of Black and White in Braavos and a Faceless Man. He does not give his name. He is the only one in the House of Black and White who speaks the Common Tongue of Westeros and appears to be in charge of the temple. He wears a robe with cowl of black on the right side and white on the left side.
Featured In
Ad blocker interference detected!
Wikia is a free-to-use site that makes money from advertising. We have a modified experience for viewers using ad blockers

Wikia is not accessible if you've made further modifications. Remove the custom ad blocker rule(s) and the page will load as expected.