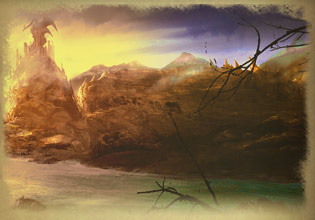 Journey to Qarth
You have earned the Khaleesi's trust, but it does not mean you are safe. Learn what you can of Essos and the Free Cities while working to protect the khalasar.
Goals
Bonus Goals
Purchase 100 items from the shop
Rewards

Bonus
Pennyroyal
All Quests
Required Quests
These quests must be completed to progress to the next Chapter.

Three fires, three mounts, and three treasons. Nothing will ever be the same.
Ad blocker interference detected!
Wikia is a free-to-use site that makes money from advertising. We have a modified experience for viewers using ad blockers

Wikia is not accessible if you've made further modifications. Remove the custom ad blocker rule(s) and the page will load as expected.