Indecision Breeds Enemies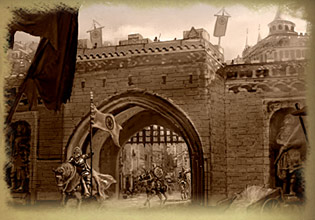 Indecision Breeds Enemies
Another noble took something from you because he thought you too weak to resist. Show him, and all who think the same, the error of their ways.
Goals
Bonus Goals
Join an alliance
Produce 3 rare or better weapons, items, or units
Give 50 favors
Rewards

Bonus
Pennyroyal
All Quests
Required Quests
These quests must be completed to progress to the next Chapter.
Main Questline
Neighboring Nobles Questline
Your Holdings Questline

If you grow complacent, it will be your downfall. Guard against foes without and within.
Ad blocker interference detected!
Wikia is a free-to-use site that makes money from advertising. We have a modified experience for viewers using ad blockers

Wikia is not accessible if you've made further modifications. Remove the custom ad blocker rule(s) and the page will load as expected.