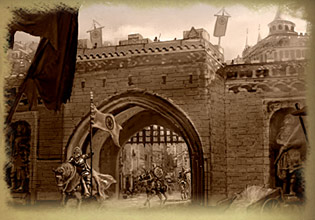 Hidden Enemies
While your advisors uncover the secret behind Lord Gernert's madness, you and Nyall meet unexpected betrayal in Volantis. Escape a Volantene prison and reclaim Nyall's ships from an old enemy.
 Goals
 Rewards
 All Quests
Required Quests
These quests must be completed to progress to the next Chapter.

When put to the test, will you choose loyalty? Or ambition?