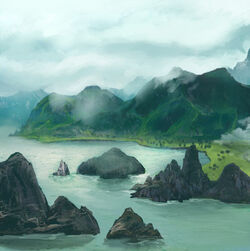 Harlaw is one of the islands that make up the region known as the Iron Islands. Second in size only to Great Wyk, Harlaw is distinguished from the other islands for being both the wealthiest and most densely populated. It is a day's sail from Pyke.
Adventures on HarlawEdit

Protect the Harlaw Herd


Feed the Starving Masses

Find the Plunder Cache


Explore Uncharted Waters
LandmarksEdit
Ad blocker interference detected!
Wikia is a free-to-use site that makes money from advertising. We have a modified experience for viewers using ad blockers

Wikia is not accessible if you've made further modifications. Remove the custom ad blocker rule(s) and the page will load as expected.