Good Graces
is a
City Quest
that is part of the
A Prodigious Return
storyline.
---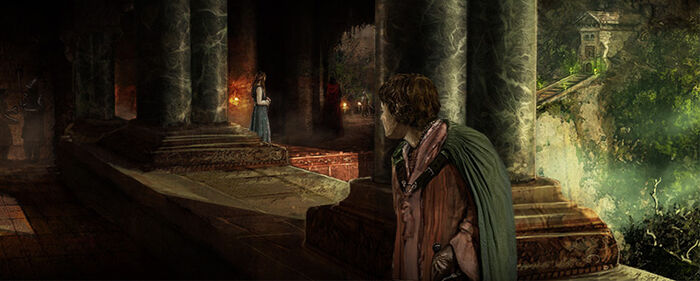 Story
Good Graces
Kirth enter, lifting his lute. "It's been too long, cousin! May I congratulate you on all this--a fine reflection on the family [Your House]."
Characters
Rewards

+100-250
Options
Sworn Sword Actions
None
Results

Kirth nods, his face all seriousness. "I wouldn't dream of it, cousin. Especially now, with the full weight of House [Your Fealty] at your back."


Kirth grins and takes up his lute. "I was hoping you'd say that, cousin. I composed a song especially for the occasion..."

Kirth smiles, and opens his coat to reveal a bag full of coin. "There is room at every court for a good minstrel, my [lord/lady]. I come only to visit with you."
Ad blocker interference detected!
Wikia is a free-to-use site that makes money from advertising. We have a modified experience for viewers using ad blockers

Wikia is not accessible if you've made further modifications. Remove the custom ad blocker rule(s) and the page will load as expected.