From One Father to Another

From One Father to Another
is a
Sworn Sword Quest
that is part of the
On the Lord's Path
storyline.
---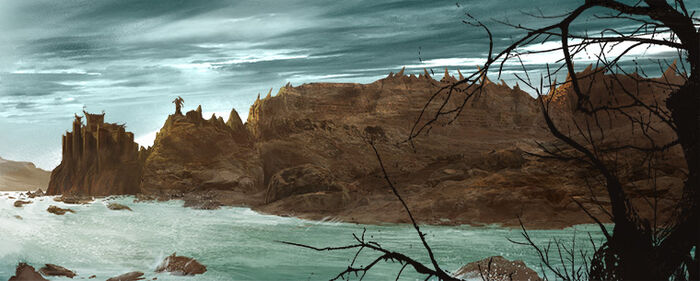 Story
From One Father to Another
For three nights, Alvyn cannot sleep, haunted by dreams of his disgraced son, Elyas. He decides he must speak with Davos Seaworth about their sons.
Characters
Options
All Alignment Quests
Whichever option you select, the following
Sworn Sword Quest
will activate:
Actions
Success

[Your Sworn Sword] finds Davos Seaworth is his cell. "You have [Your House's] sympathies. Alvyn has also lost a son." Davos weeps, thanking the sword.


[Your Sworn Sword] finds Davos Seaworth in his cell. "A message from [Your House]. Your duty is to King Stannis, not your son. Apologize." Davos is silent.
Failure
[Your Sworn Sword] is caught by Baratheon guards, who deny access to Davos Seaworth. Perhaps another attempt can be made... [+1 Wound; Must Retry]
Ad blocker interference detected!
Wikia is a free-to-use site that makes money from advertising. We have a modified experience for viewers using ad blockers

Wikia is not accessible if you've made further modifications. Remove the custom ad blocker rule(s) and the page will load as expected.