Forgive and Forget
is a
City Quest
that is part of the
A Prodigious Return
storyline.
---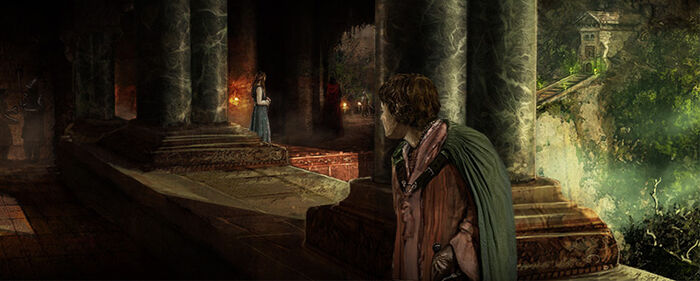 Story
Forgive and Forget
You visit Kirth in your dungeon. He reaches for you. "Cousin! There seems to have been a misunderstanding. Tell this excellent fellow to release me?"
Characters
Rewards

+100-250
Options
Sworn Sword Actions
None
Results

Kirth's eyes grow wide. "Please, cousin. I'm quite fragile. The whores tell me I bruise easily!" But his protests turn to cries of pain when the jailer begins flogging him.


Kirth grins, clapping the jailer on the back as he is freed. "And my lute, good sir, don't forget that. I wrote a song for this happy reunion."


Kirth nods seriously. "I wouldn't dream of it, cousin." The jailer unlocks his cell. "Especially not now, with House [Your Fealty] at your back."
Ad blocker interference detected!
Wikia is a free-to-use site that makes money from advertising. We have a modified experience for viewers using ad blockers

Wikia is not accessible if you've made further modifications. Remove the custom ad blocker rule(s) and the page will load as expected.