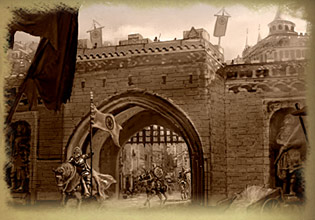 Forever Lost
Your rival Lady Chernoff brings an accusation to King's Landing, claiming you murdered her son to fight his claim to your lands. But north of the Wall, does anything ever truly stay dead?
 Goals
 Rewards
 All Quests
Required Quests
These quests must be completed to progress to the next Chapter.

In Westeros, which is more deadly? A trial for murder, or a declaration of love?
Ad blocker interference detected!
Wikia is a free-to-use site that makes money from advertising. We have a modified experience for viewers using ad blockers

Wikia is not accessible if you've made further modifications. Remove the custom ad blocker rule(s) and the page will load as expected.