Following the Raven
is a
Sworn Sword Quest
that is part of the
Masks of the Past
storyline.
---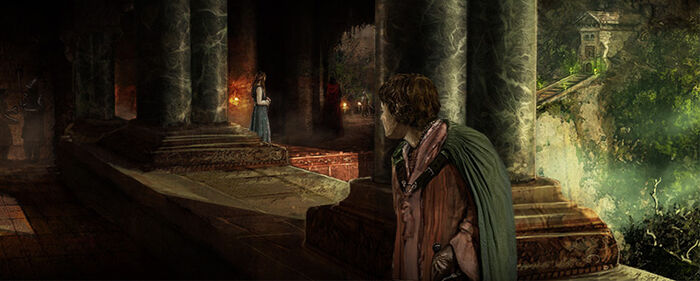 Story
Following the Raven
"We have traced the blackmailer's ravens, my [lord/lady], and we know his location. I would take him quietly, or the smallfolk will surely talk."
Options
All Alignment Quest
Whichever alignment you select, the following Sworn Sword Quest will activate;


Actions
Success

[Your Sworn Sword] was the soul of discretion. The blackmailer was captured without anyone in [Your Home Region] finding out.


[Your Sworn Sword] apprehended the blackmailer without incident and paraded him through the streets. The people know that [Your Name] is not to be trifled with.
Failure

Though [Your Sword] took every precaution, a few peasant children spotted the blackmailer being captured. The smallfolk are a buzz over the incident. [+1 wound. No retry]
Ad blocker interference detected!
Wikia is a free-to-use site that makes money from advertising. We have a modified experience for viewers using ad blockers

Wikia is not accessible if you've made further modifications. Remove the custom ad blocker rule(s) and the page will load as expected.