Following the Light
is a
City Quest
that is part of the
On the Lord's Path
storyline.
---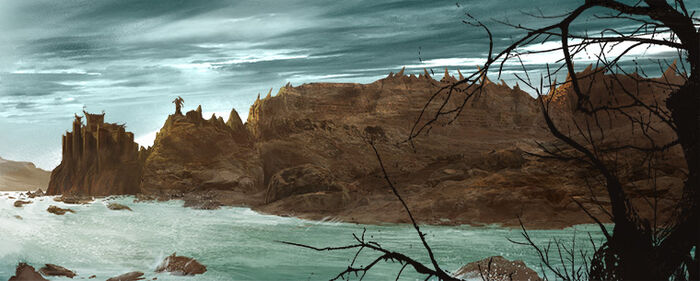 Story
Following the Light
Melisandre calls Alvyn before her, smiling as he bows. "I must leave Dragonstone at once. I would like you to join me, friend."
Characters
Rewards

+100-250
Options
Sworn Sword Actions
None
Results
Alvyn frowns. "I have d-duties here, my lady. I must know why--" Melisandre places a finger over his lips. "All will be clear in time."

Alvyn bows. "I'll p-pack my things at once, my lady." Melisandre smiles, placing a hand on his shoulder. "I knew I could rely on you."
Ad blocker interference detected!
Wikia is a free-to-use site that makes money from advertising. We have a modified experience for viewers using ad blockers

Wikia is not accessible if you've made further modifications. Remove the custom ad blocker rule(s) and the page will load as expected.