Following the Dragon
is a
City Quest
that is part of the
Smoke Rising
storyline.
---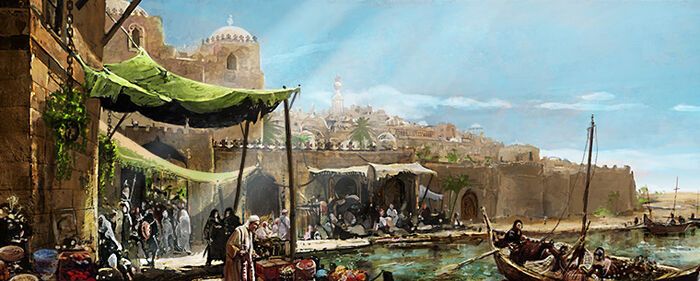 Story
Following the Dragon
When Olene returns from her fruitless chase, Jhiqui comes running. "A man from the West saved the Khaleesi. He is called Ser Barristan Selmy."
Characters
Rewards

+100-250
Options
Sworn Sword Actions
None
Results

Olene shakes her head. "Where was this man when Khal Drogo died, or we wandered the desert? He is no ally." Jhiqui nods in agreement.


"The Khaleesi is surrounded by enemies," Olene says. "She will need more friends." Jhiqui looks skeptical, but nods anyway.

Olene shrugs. "If the Khaleesi accepts him, it is not our place to question." Jhiqui looks worried, but nods anyway.
Ad blocker interference detected!
Wikia is a free-to-use site that makes money from advertising. We have a modified experience for viewers using ad blockers

Wikia is not accessible if you've made further modifications. Remove the custom ad blocker rule(s) and the page will load as expected.