Fire for Slaves
is a
City Quest
that is part of the
Smoke Rising
storyline.
---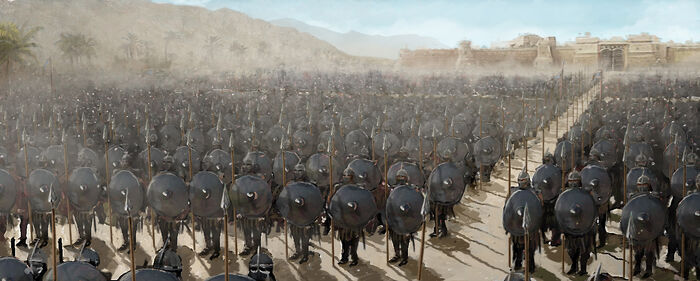 Story
Fire for Slaves
Olene looks up to see Missandei, the Good Master's slave, standing over her. "The Khaleesi will trade a dragon for her army," she says. "And me."
Characters
Rewards

+100-250
Options
Sworn Sword Actions
None
Results

Olene frowns. "No army is worth a dragon. No slave either." Jhiqui nods, staring at Missandei suspiciously.

Olene shakes her head. "I serve the khalasar because I am one of them. The Khaleesi does not own me." Missandei nods, touching the collar around her neck.


Olene nods. "The Khaleesi has two dragons left. It is a good trade." Jhiqui frowns, but says nothing.
Ad blocker interference detected!
Wikia is a free-to-use site that makes money from advertising. We have a modified experience for viewers using ad blockers

Wikia is not accessible if you've made further modifications. Remove the custom ad blocker rule(s) and the page will load as expected.