Fire Behind the Dawn
is a
City Quest
that is part of the
Into Fire
storyline.
---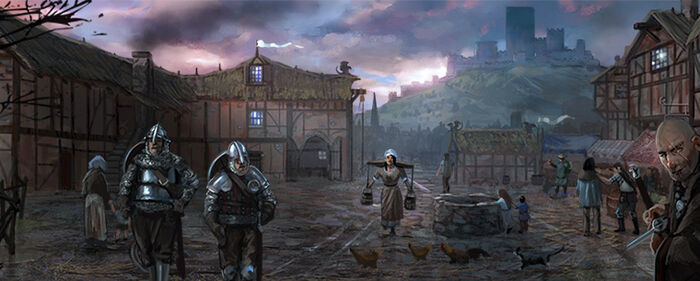 Story
Fire Behind the Dawn
"Have you heard, my [lady/lord]? Daenerys is beset by woes and foes alike. For the sake of the Seven Kingdoms, she needs our help. She needs your help."
Characters
Rewards

+100-250
Options
Sworn Sword Actions
None
Results

Ser Hugo shrugs as Rona shoots him a cool glare. He says, "I must speak my heart, woman, just as you must speak yours."


Rona says, "An admirable commitment to the bloodline, my [lord/lady]. I do worry that this is more than it seems, but how can you leave it alone?"


Rona frowns slightly. "I am far from sure of his allegiance, my [lady/lord]. But I am just as sure that he knows ours. This will be an invitation to him."
Ad blocker interference detected!
Wikia is a free-to-use site that makes money from advertising. We have a modified experience for viewers using ad blockers

Wikia is not accessible if you've made further modifications. Remove the custom ad blocker rule(s) and the page will load as expected.