Fight or Flight
is a
City Quest
that is part of the
Idle Hands
storyline.
---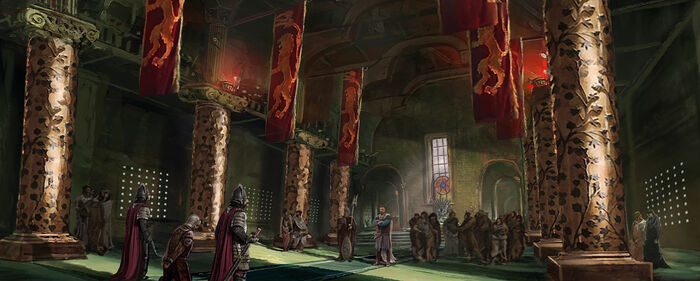 Story
Fight or Flight
Your advisors debate at Hawkhaven. "We do not know if these letters are in Devan's hand. But he has fled unexpectedly..."
Characters
Rewards

+100-250
Options
Sworn Sword Actions
None
Results
"Is that why you brought an army into our home?" Jayne snaps, pushing Groat and Rona aside and running from the great hall.


Jayne cries out and pushes through Groat and Rona, running from the great hall.

Jayne, Lord Regenard, and your advisors depart, leaving you in the great hall to ponder.
Ad blocker interference detected!
Wikia is a free-to-use site that makes money from advertising. We have a modified experience for viewers using ad blockers

Wikia is not accessible if you've made further modifications. Remove the custom ad blocker rule(s) and the page will load as expected.