Fairest of Them All
is a
City Quest
that is part of the
Taking Root
storyline.
---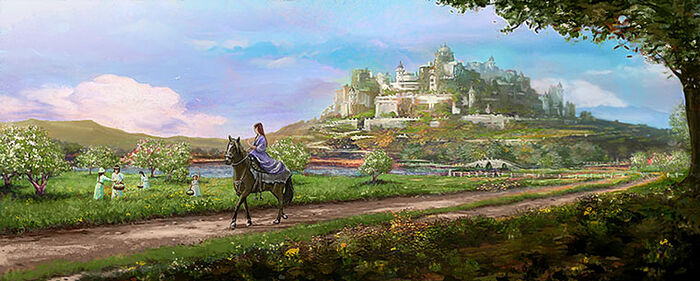 Story
Fairest of Them All
"Minstrel, a pleasure. I have heard much of your [Lord/Lady] [Your Name]. I hope [he/she] will be at my wedding to Renly?"
Characters
Rewards

+100-250
Options
Sworn Sword Actions
None
Results
Kirth smirks. "You love a little too readily, my lady." Margaery smiles. "Who said anything about love, minstrel?"

Kirth sighs "My lady, your brother and Renly--" Margaery puts a finger to his lips. "In the Reach, we love as we will and marry who we must."


 Kirth bows. "Nothing would give me more pleasure than to share a dance at your wedding, my lady." Margaery smiles. "Indeed. We should dance while we can."
Ad blocker interference detected!
Wikia is a free-to-use site that makes money from advertising. We have a modified experience for viewers using ad blockers

Wikia is not accessible if you've made further modifications. Remove the custom ad blocker rule(s) and the page will load as expected.