Fair Flowers
is a
City Quest
that is part of the
No Stopping Her
storyline.
---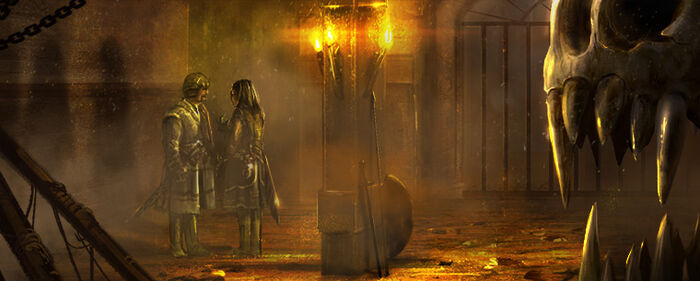 Story
Fair Flowers
A Gold Cloak sighs. "Queen's in a foul mood today. Can't wait for a new one." Another snorts. "Stark girl would be better. Don't trust the Tyrells."
Characters
Rewards

+100-250
Options
Sworn Sword Actions
None
Results

 Ser Hugo shrugs. "The smallfolk will like Queen Margaery. Makes our lives easier." The other Gold Cloaks nod knowingly.


 Ser Hugo nods. "Queen Sansa would have done well. She knows her place." The Gold Cloaks murmur in agreement.

 Ser Hugo scoffs. "Make Lord Tyrion's whore queen for a day. I bet ten gold she'd do better." The Gold Cloaks laugh and return to training.
Ad blocker interference detected!
Wikia is a free-to-use site that makes money from advertising. We have a modified experience for viewers using ad blockers

Wikia is not accessible if you've made further modifications. Remove the custom ad blocker rule(s) and the page will load as expected.