Eyes in the Capital
is a
City Quest
that is part of the
A Sister's Distress
storyline.
---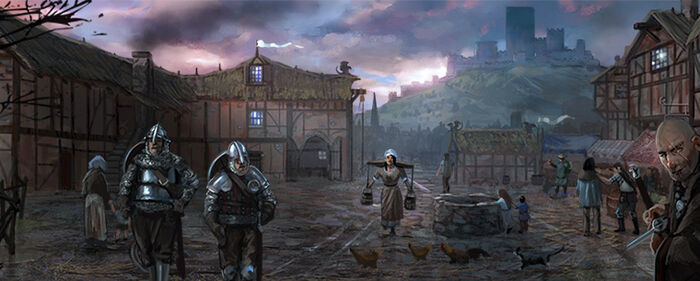 Story
Eyes in the Capital
Brock Piper is a young man with sharp eyes and a breathless eager voice. "Edmure said you're going to help Lysa," he exclaims.
Characters
Rewards

+100-250
Options
Sworn Sword Actions
None
Results
Brock nods eagerly. "Lysa believed he was poisoned. If so, the whole realm must know."

Brock nods soberly. "I will not put myself in danger. But Lord Edmure must know the truth."


Brock kneels. "You can trust me as Lord Edmure does. Anything I learn in King's Landing will come straight to you."
Ad blocker interference detected!
Wikia is a free-to-use site that makes money from advertising. We have a modified experience for viewers using ad blockers

Wikia is not accessible if you've made further modifications. Remove the custom ad blocker rule(s) and the page will load as expected.