Even the Walls
is a
Sworn Sword Quest
that is part of the
Two Knights Taken
storyline.
---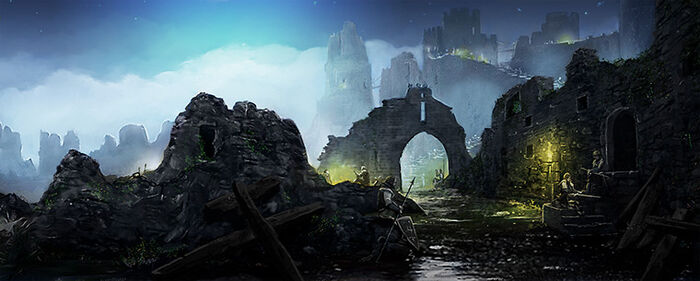 Story
Even the Walls
"My [lady/lord], we will need eyes inside Harrenhal to watch the Boltons and their guests. May I instruct a sword to approach a suitable candidate?"
Options
All Alignment Quests
Whichever option you select, the following Sworn Sword Quest will activate:

Actions
Success
[Your Sworn Sword] successfully slipped Maester Lucas' poultice to Jaime Lannister. The Kingsguard is grateful for your aid and promised a great reward.
Failure
[Your Sworn Sword] was caught by Bolton forces trying to sneak into Harrenhal. The sword carries an angry raven back to you from Lord Bolton himself. (+1 Wound; Must Retry)
Ad blocker interference detected!
Wikia is a free-to-use site that makes money from advertising. We have a modified experience for viewers using ad blockers

Wikia is not accessible if you've made further modifications. Remove the custom ad blocker rule(s) and the page will load as expected.