Dusk Somewhere
is a
City Quest
that is part of the
Never a Dull Morning
storyline.
---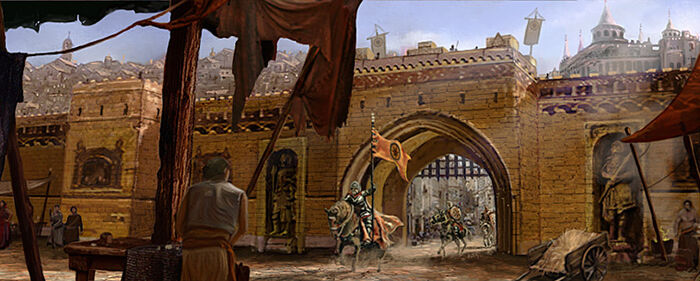 Story
Dusk Somewhere
Ser Hugo is on guard when Tyrion Lannister approaches him. "Join me for a drink, friend," the Imp says, shuddering. "I've had the strangest morning."
Characters
Rewards

+100-250
Options
Sworn Sword Actions
None
Results
Ser Hugo scoffs. "You're pulling my leg, my lord." Tyrion smiles, shaking his head. "Oh, if only I were."

Ser Hugo shrugs. "Well, if the Master of Coin commands it..." Tyrion nods. "Oh, he does, he does."
Ad blocker interference detected!
Wikia is a free-to-use site that makes money from advertising. We have a modified experience for viewers using ad blockers

Wikia is not accessible if you've made further modifications. Remove the custom ad blocker rule(s) and the page will load as expected.