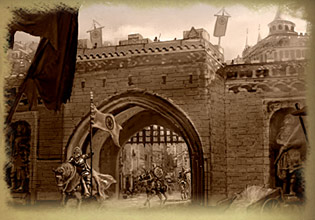 Divine Right
When Ella is taken captive by a rogue priest, she must find a way to escape and earn his army's allegiance for herself, so you can bring him to justice!
 Goals
 Rewards
 All Quests
Required Quests
These quests must be completed to progress to the next Chapter.

Flames swallow the Dothraki Sea. Can your allies work together to survive?
Ad blocker interference detected!
Wikia is a free-to-use site that makes money from advertising. We have a modified experience for viewers using ad blockers

Wikia is not accessible if you've made further modifications. Remove the custom ad blocker rule(s) and the page will load as expected.