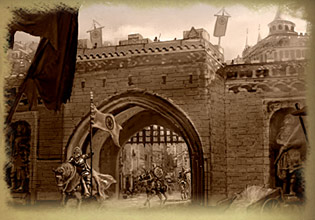 Defiance
Besieged by the neighboring house that wants to claim your suitor, and suffering the loss of most of your trade, how will you handle it when you learn of a betrayal from within?
 Goals
 Rewards
 All Quests
Required Quests
These quests must be completed to progress to the next Chapter.

Take the role of your son Jon on a journey to exotic Braavos to seek fortune and favors.
Ad blocker interference detected!
Wikia is a free-to-use site that makes money from advertising. We have a modified experience for viewers using ad blockers

Wikia is not accessible if you've made further modifications. Remove the custom ad blocker rule(s) and the page will load as expected.