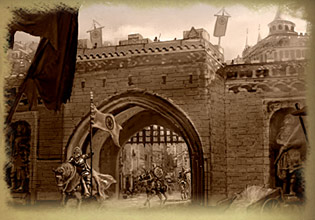 Defiance
Besieged by the neighboring house that wants to claim your suitor, and suffering the loss of most of your trade, how will you handle it when you learn of a betrayal from within?
 Goals
 Rewards
 All Quests
Required Quests
These quests must be completed to progress to the next Chapter.

Take the role of your son Jon on a journey to exotic Braavos to seek fortune and favors.