Defending the Red God
is a
Boss Challenge
that is part of the
Untainted Fire
storyline.
---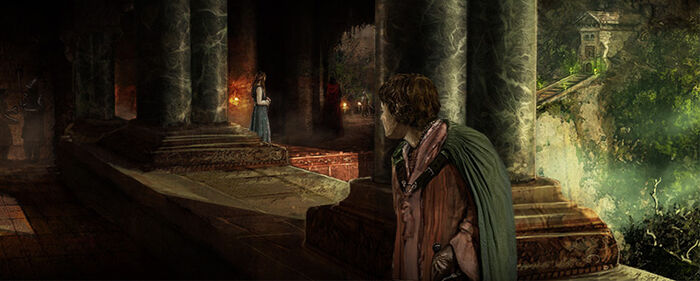 Night has fallen at Dragonstone. Melisandre has entered Gendry's room. Alvyn must keep Davos Seaworth from interfering.
Characters
Rewards
Initiation
Prize
Coin
200 - 300
Participation
Prize
Coin
100 - 200
Ranking
| | |
| --- | --- |
| 1st Place | |
| 2nd Place | |
| 3rd Place | |
Challenge
Part 1:Pursuit
"G-Guards!" Alvyn calls. The nearest Baratheon soldiers come running, listening patiently as Alvyn stammers.
Try as they might, the Baratheon guards cannot find Davos Seaworth. They will keep searching...
Part 2: On Guard
With Davos's whereabouts unknown, all Alvyn can do is stand outside Gendry's room, keeping an eye out for the Onion Knight...
There is still no sign of Davos Seaworth, but Alvyn's nerves remain on edge...
Part 3: A Deaf Ear
Alvyn suddenly hears noises from Gendry's room. They sound like the bastard boy himself, screaming in pain.
Alvyn has done nothing to interrupt Melisandre's activities. Was she able to complete her work?
Result
King Stannis himself enters the hallway with Davos at his side. Alvyn has no choice but to let them enter Gendry's room...

Required Points: 50,850
Ad blocker interference detected!
Wikia is a free-to-use site that makes money from advertising. We have a modified experience for viewers using ad blockers

Wikia is not accessible if you've made further modifications. Remove the custom ad blocker rule(s) and the page will load as expected.