Dead Men Talking
is a
City Quest
that is part of the
Ravens and Crows
storyline.
---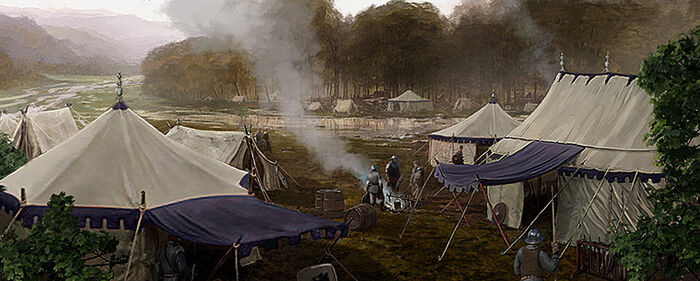 Story
Dead Men Talking
"When men like Stannis can't get kinging right, how could a boy like Robb? I understand Lord Glover's frustration, even if it proves our doom."
Characters
Rewards

+100-250
Options
Sworn Sword Actions
None
Results

"I am a s-stranger to the S-Starks," Alvyn admits. "You are a k-kind man to t-trust me." Davos waves a hand. "We are both strangers here, friend."


"A l-lord must protect his people," Alvyn declares. Davos frowns. "In the eyes of the dead, we are all the same people--and the enemy."


"[Your House] has... different loyalties," Alvyn admits, "b-but we would n-never betray them." Davos nods. "At least you're not against us."
Alternative quest Stark fealty:For your eyes only.