Darkness Falls
is a
Boss Challenge
that is part of the
Ladies of Darkness and Light
storyline.
---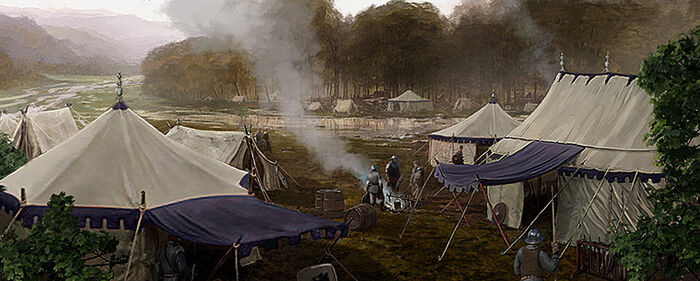 Ser Hugo is sharing a meal with Tyrell and Baratheon guards when a cry comes from King Renly's tent.
Characters
Rewards
Initiation
Prize
Coin
200 - 300
Participation
Prize
Coin
100 - 200
Ranking
| | |
| --- | --- |
| 1st Place | |
| 2nd Place | |
| 3rd Place | |
Challenge
Part 1: Cries of a King
The knights' fire was further from King Renly's tent than they'd like. How will they reach him in time?
Ser Hugo and the other knights finally reach Renly's tent and rush inside...
Part 2: Brienne of Tarth
King Renly is dead. Brienne of Tarth--the female knight--stands over the body, Catelyn Stark staring in shock.
Brienne quickly dispatches several of Renly's men and incapacitates the rest--including Ser Hugo.
Part 3: Chasing Shadows
When Ser Hugo and the others come to, Brienne of Tarth is gone. The royal guard whispers of shadows just before Renly's death.
Ser Hugo thinks this shadow talk is nonsense, but has [Your Sworn Sword] found proof?
Result

Required Points: 31,500
Ad blocker interference detected!
Wikia is a free-to-use site that makes money from advertising. We have a modified experience for viewers using ad blockers

Wikia is not accessible if you've made further modifications. Remove the custom ad blocker rule(s) and the page will load as expected.