Darkest Before the Dawn
is a
City Quest
that is part of the
Surprises on the Road
storyline.
---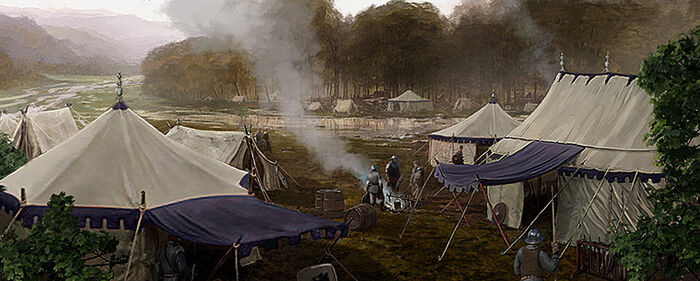 Story
Darkest Before the Dawn
A few days later, Kirth overhears Robb and Talisa talking. "When can we tell?" he asks. Talisa smiles. "Let this child be our secret, for now."
Characters
Rewards

+100-250
Options
Sworn Sword Actions
None
Results
Kirth chuckles, shaking his head. "An heir to the North. My cousin and the luscious Rona will want to hear of this..."

Kirth whistles to himself, walking on. "Let them enjoy it. The world will know soon enough."
Ad blocker interference detected!
Wikia is a free-to-use site that makes money from advertising. We have a modified experience for viewers using ad blockers

Wikia is not accessible if you've made further modifications. Remove the custom ad blocker rule(s) and the page will load as expected.